NWCX League Round 8: Coleg Llandrillo Rhos on Sea 15 Dec 2019 (sponsored by The Bike Factory, Chester)
15th December 2019 @ 8:00 am

-

5:00 pm
Round 8of the 2019/20  North Wales Cyclo-cross League: Coleg Llandrillo LL28 4HZ
(sponsored by The Bike Factory, Chester)

Sunday 15 December 2019
Rhos-on-Sea Cycling Club invites NWCX to Coleg Llandrillo, a thriving college campus featuring  state-of-the-art buildings, rolling grassland, superb sporting facilities and unlimited Sunday car parking.
Competitors can expect a "Rhos Rough Ride" with fast flowing sweeps and some adventurous banking and cambers. The course will weave through Wiggly Wood where organisers prepare sections of  single track.
This is never an easy course. Traversing steep banks requires continuous attention.
Male & Female WCs are located near the canteen complex. Please treat all facilities with respect.
Timings:
Children & Seniors must enter on Nifty Online
NWCX requires online entries with Nifty  for all senior and children categories except for the novice childrens's race and the novice adults' race.  This ruling is to provide HQ adequate time to issue timing chips and reduce administration burdens.
Children Novice & Seniors Novice (beginners) race – enter on the day
To encourage beginners NWCX offers "one the day entries" for the childrens novice race (usually at 11am for 10mins duration) and the adults novice race (usually at 12midday  for 30mins duration). These beginners' races can be entered on the day.
Timings:
10:00 -11:30 Registration. There will be no registration after 1130.
11:00 Novice Children -( 10mins ) £2 (entry on the day)
11.20 Race#1:U8s, U10s, U12s   ( 20mins ) £3 (£2+£1 admin fee) Nifty Online Only
12:00  Race#2:  U14s, U16s,  ( 30mins )  £6 (£5+£1 admin fee)  Nifty Online Only         + Adult Novice ( beginners) £7 cash (enter on the day)
12:45 Senior & Junior practice & warm-up  (25min)
13.15 Race #3: Senior race (M/F, Vets, U18s)   60mins   U18 £6 (£5+£1 admin fee)  Nifty Online Only,   All Seniors  £11 (£10 + £1 admin fee) Nifty Online Only
(Vets will be classified V40, V50,  V60+ subject to participant numbers )
Warning: The first races of the year are busy so please arrive early to collect your number.
Newcomers regardless of age, gender or ability are welcome. You can race on a cyclocross bike or a mountain bike. You can try the beginners race for 30mins.
Parents:  children enjoy cyclocross. If unsure don't be afraid to ask at HQ. This series prioritises racing for children and newcomers. Most beginners make rapid progress.
Single frameset rule: NWCX operates a single frameset rule. You must use the bike you start with. No spare bikes permitted once race underway.
Knobbly tyres: cyclocross takes place on grass, mud and trail surfaces. It is essential for competitor safety that you fit knobbly tyres for cyclocross. Riders with smooth tyres will be asked to discontinue.
Competitors retain numbers. This stays with you for all season so keep it safe between races. Replacement numbers will be charged at £3 per set.
Competitors are to hand back their race chips at the finish. Each chip cost £30+vat.  You will be billed if failing to hand back your chip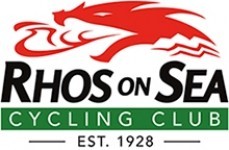 Venue address: Coleg Llandrillo, Llandudno Rd, Rhos-on-Sea, Colwyn Bay LL28 4HZ